The research of the Laboratory of Cognitive Neuroscience (UMR 7291), located in the Pole 3C "Comportement - Cerveau - Cognition" at Saint-Charles, is focussed on the neural bases of cognitive processing, which are studied through the analysis of behavior and brain activity with various techniques (EEG, fMRI, MEG, unit recordings …).
Nine different research fields are developed within different research teams:
Team 1: "Cognition and pathophysiology of basal ganglia"
Team 2: "Attention, cerebral dynamics and chronometry"
Team 3: "Neural bases of spatial cognition"
Team 4: "Neural bases of sensorimotor behavior"
Team 5: " Music, language and writing"
Team 6: "Neurodevelopment of motor and social cognition"
Team 7: "Neural bases of somatosensation"
Team 8: "Brain, obesity and diet imbalance"
Team 9: "Sensory & Cognitive Rehabilitation" 
Team 10: "Multisense & Body"
Team 11: "Pathophysiology & Therapy of Vestibular Disorders"
Team 12: "Neuronal & Dynamic Audition"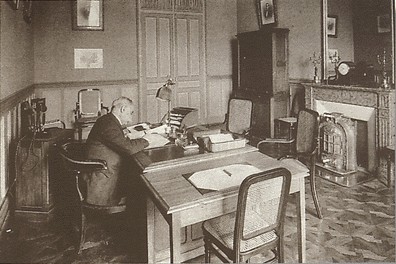 The lab is physically housed in the historical building of the first Faculty of Sciences of Marseille. One century ago, the meeting room used to be the Faculty dean's office.