GROSBRAS Marie-Hélène
Primary tabs
marie-helene.GROSBRAS@univ-amu.fr
+33413 550951
Equipe(s) de recherche
Neurodéveloppement de la cognition sociale et motrice
Fonctions
Marie-Helene Grosbras has a multidisciplinary training, with Master degrees in Biology, Neuropsychology and Epistemology.  Her research, in Cognitive Neuroscience, concerns action-perception coupling, in particular in the context of processing social stimuli. She is particularly interested in how this couping is implemented in the brain and how this implementation matures during adolescence. 
NEWS
Que se passe-t-il dans ton corps ? Enquête...
Pour repondre à cette question Lisa recherche des participants de 10 à 23 ans; Voici le lien du questionnaire : https://columbo.univ-amu.fr/index.php/961915?lang=fr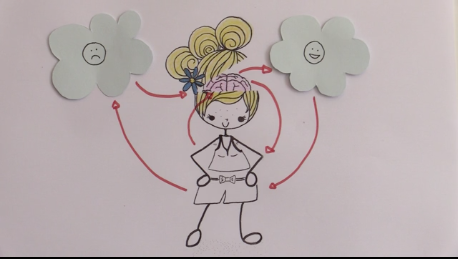 Tout est expliqué ici 
https://amupod.univ-amu.fr/enrichment/video/16118-que-se-passe-t-il-dans...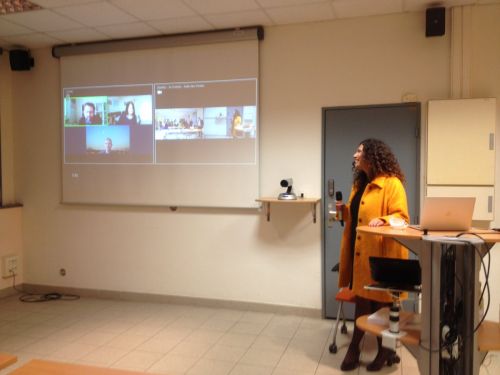 A localizer for functional magnetic resonance imaging of dynamic body perception
ONGOING PROJECTS
SOCIAL BRAIN ORGANISATION
                                                                                            

The "social brain"comprises the set of cerebral regions involved in perceiving, processing and reacting to social stimuli. 

Brain imaging studies have now well characterized networks of subsets of these regions involved in specific social functions.
| | |
| --- | --- |
|                                                                                                                                                                                                                                                                      | Interfering transiently with different nodes of the social brains impairs specific aspects of social perception. this demonstrates that each of the targeted region is indeed causlly involved in specific social processing |
DEVELOPMENT OF EMOTION RECOGNITION FROM FACES, BODIES AND VOICES FROM CHILDHOOD TO EARLY ADULTHOOD.
Neural bases of gaze orienting in social context : what changes during adolescence? (AMIDEX 2014-2017)

ADOBRAIN : Making sense of the social brain in adolescence (ANR 2015-2020)

The goal if this 5 years ANR funded project is to investigate how the brain mechanisms that link social perception and action control change during adolescence. A series of behavioural and brain imaging experiments are carried out to : 1- Characterise the development of social signals perception in the brain, 2- Understand how these social signals influence action control at different periodes of adolescent development.
CARREER
Since March 2016 : chercheur CNRS , LNC, Marseille
2014-2016 : chair de recherche AMIDEX, Aix Marseille université
2012-2014 : senior lecturer, Institute of Neuroscience and Psychology, University of Glasgow
2005-2012, lecturer, Dept of Psychology, University of Glasgow
2001-2005, post-doctoral fellow, Montreal Neurological Institute, Montreal, avec Tomas Paus
TRAINING
1998-2001, PhD, College de France, Paris, dir.Alain Berthoz
1997, Master Epistemology and  History of Sciences, Paris, dir Dominique Pestre
1996, Master in Neuropsychology, Lyon
1992-1996, Magistere de Biologie, Ecole Normale Supérieure, Paris.
STUDENTS AND POST-DOCS:
PhD : Alia Afyouni; Lisa Raoul
Post-Doc: Franziska Geringswald; Birgit Rauchbauer; Boris Quetard
ALUMNI
 Master Students:,Chadwick Boulay,  Susan Beaton, Patrick Ross, Eniko Zlodlos, Kate Sully, Haodan (Ashley) Tan, Moritz Suess, Sarah Harkness, Sarah Maloney, Peter Donhauser, Myrle Kempermann, Chloe Noblet; Jehuel William; Shenji Sajet; Guillem Hureault; Lisa Raoul
PhD students: Gemma Learmonth, Christopher-James Harvey,  Patrick Ross; 
Post-Doctoral Fellows: Dr Jason Lauder, Dr Nienke Hoogenboom, Dr Corinne Jola, Dr Stephanie Morand, Dr Patricia Bestelmeyer, Dr JingTin Zhang; Dr Emilie Salvia; Dr Fabien Cignetti; Dr Mathieu Lesourd
COLLABORATIONS
Pascal Belin, Marseille
Philippe Bongrand, Cergy-Pontoise 
Thierry Chaminade, Marseille
Fabien Cignetti, Grenoble
Beatrice DeGelder, Maastricht
Tomas Paus, Toronto
Adrien Meguerditchian, Marseille
Mathieu Lesourd, Besançon 
FUNDING
AMIDEX
ANR
FRM
TEATCHING
TMS: master student, University of Glasgow, Aix Marseille Université
Adolescent brain development
Social Cognition
PUBLIC OUTREACH
BRAIN AWARENESS WEEK 2014

        

 CONFERENCE MIDDLE SCHOOL 2017       

          

FESTIVAL AVIGNON 2018 : Dans la tête du spectateur

 

 
MEDIAS
https://monquotidien.playbacpresse.fr/article/vrai-ou-faux-ton-cerveau-p...
https://www.dailymotion.com/video/x6ojrhs
https://www.france.tv/actualites-et-societe/emissions-culturelles/583863...
Enseignements
Publications
http://api.archives-ouvertes.fr/search/?fq=docid:%28ORCID%C2%A0http%3A%2F%2Forcid.org%2F0000-0002-9807-6307+OR+PUBLONS+%3A+https%3A%2F%2Fpublons.com%2Fa%2F1231499%29&rows=2000&fl=LastNameFirstName_s,title_s,en_title_s,publicationDateY_i,authjournalTitle_s,docid,label_s,en_label_s,docType_s,authIdHal_s,halId_s,structId_i,uri_s,keyword_s,en_keyword_s,abstract_s,en_abstract_s &sort=publicationDate_s+desc
No results